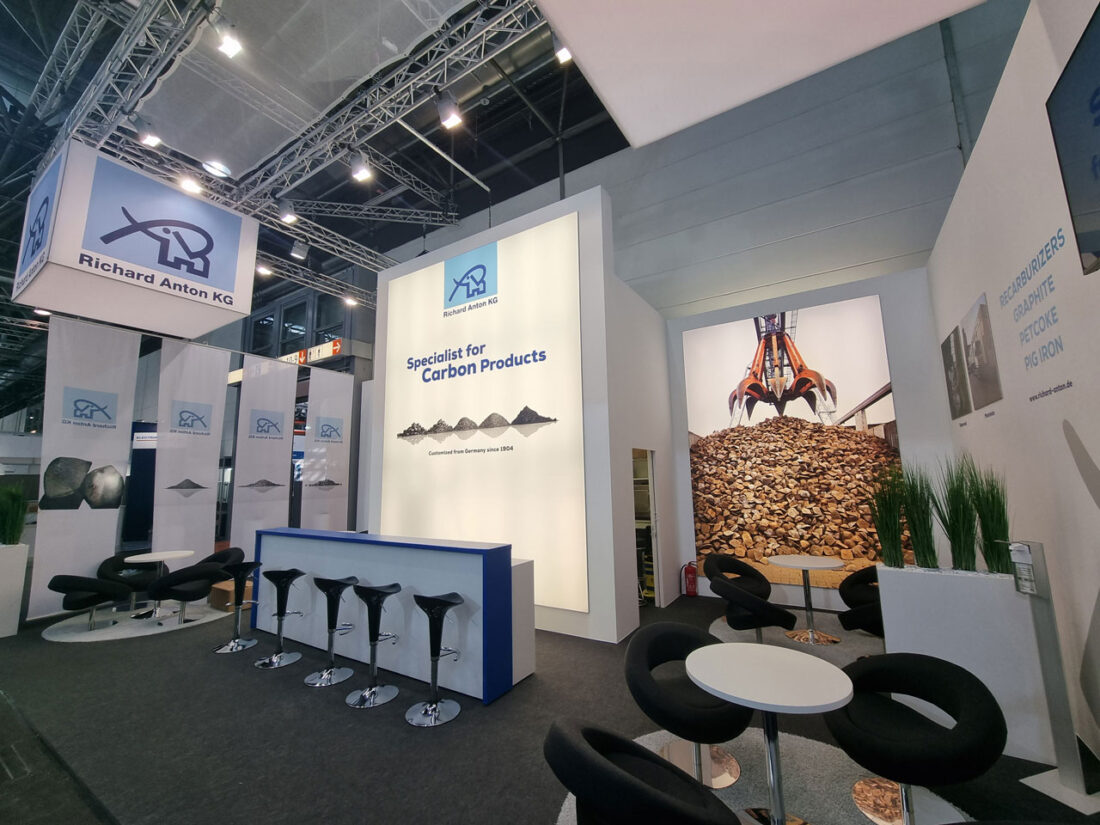 GIFA 2023
The International Foundry Exhibition in Düsseldorf is the most important  trade fair word wide for foundry technology and is organized every four years together with METEC, THERMPROCESS and NEWCAST.
2,200 exhibitors from 56 countries took part in the last GIFA (June 12-16, 2023) and a total of 63,000 visitors from 114 countries attended the exhibition. 76 percent of the exhibiting companies came from abroad. The proportion of visitors was 69 percent, with a large proportion from Asia and overseas.
Looking back, this was a great success!
For the last 35 years Richard Anton KG has had a booth there in order to present its products – known world wide under the trade name RANCO.
We are already looking forward to the next GIFA scheduled for June 21 – 25, 2027 in Düsseldorf.