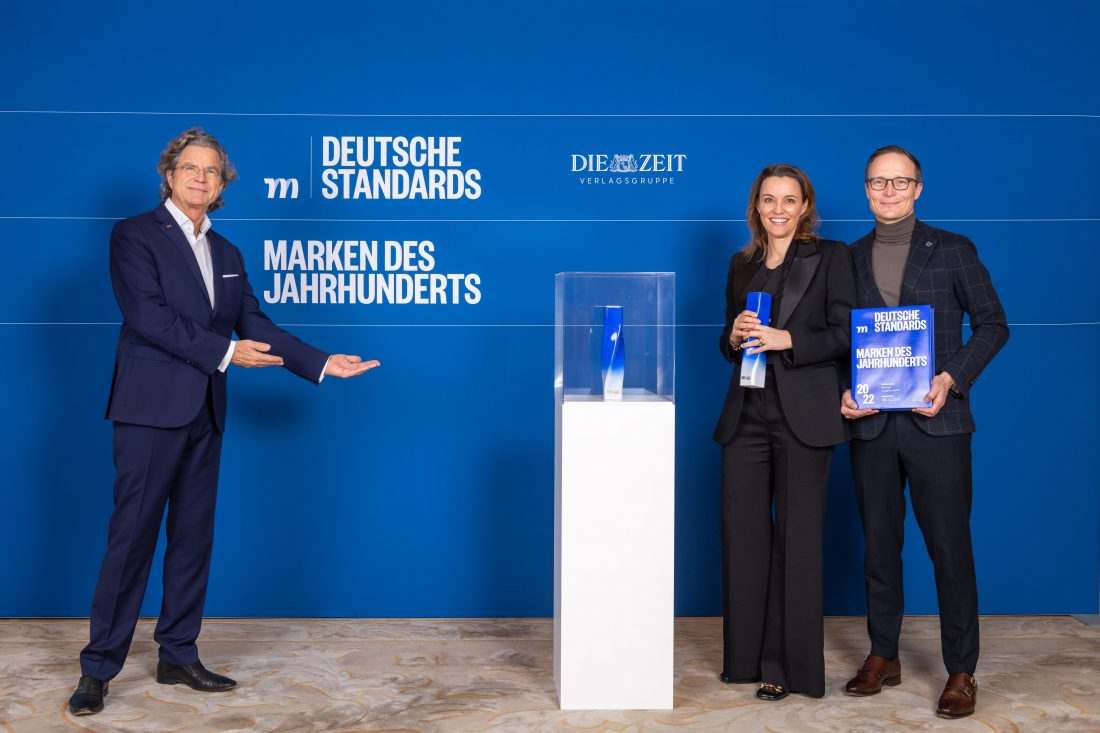 Awarded "Brand of the Century"
The "RANCO" brand was chosen as "Brand of the Century" in the area of carburisers by a panel of judges of the ZEIT publishing group in a three-stage selection process.
The project honours great German brands and shows who has set standards in their field. Richard Anton KG is proud to stand in a row with the icons of German business!
The project includes a book, brand seals and a brand film with presentation of the brand by Dr Florian Langenscheidt.
On 10 February 2022, the presentation of the brand award took place in Berlin under strict hygiene regulations. Florian Mader accepted the award together with his wife Julia.